The new Port-of-Go! showcase will boost tourism just as consumers start booking new vacations.
Orlando, FL – (November 9, 2020) – Eight years ago, as developers began building a new all-things-travel event, they had no idea the Covid-19 pandemic would shut down much of the travel industry worldwide. The Port of Go! International Destination & Travel Expos was setting itself up to become the go-to resource for travel-related providers to personally introduce consumers to their offerings.
Now Port of Go! – a weekend gathering designed to match travelers with global destinations and services in 2022 – will be more vital than ever.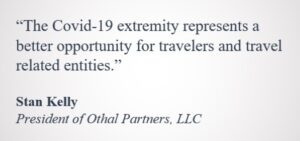 "The Covid-19 extremity represents a better opportunity for travelers and travel-related entities," says Stan Kelly, president of Othal Partners, LLC, which created and will manage the multidimensional two-day function. "Port of Go! will be an easy, affordable and effective place for tour and cruise operators, along with a spectrum of other travel suppliers, to connect with people who are primed and ready to get back on the road, in the air, and aboard a ship," Kelly says. Vendors will have the full attention of attendees seeking information on destinations, tours, cruises, air travel, and all kinds of related products.
To make Port of Go! an even richer experience, Othal Partners, LLC, has scheduled live entertainment, book signings, destination seminars, food samplings, a wine tasting, fashion shows, and a job/career fair into the weekend convention-style event. It will also have a family fun zone.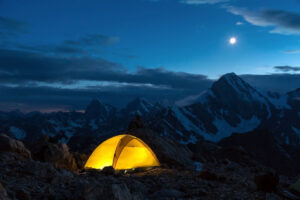 Attendees of the upbeat event can visit vendor booths, shop for merchandise, enjoy live interactions, and book their current and future travel accommodations, transportation, and guides, right on site. Each guest will receive a complimentary copy of Travel Ticket Magazine, the organization's consumer print publication. The colorful magazine will be filled with useful information.
The Port of Go! International Destination & Travel Expos will be held on January 15 & 16, 2022, at the Orange County Convention Center in Orlando, Florida. For more information or to inquire about vendor participation, visit www.portofgo.com and www.travelticketmagazine.com. You may also email us directly at [email protected].